Düsseldorf/Hamburg, 7 September 2020
Expansion of market presence in Northern Germany
Another growth spurt for the auditing company
The previous offices of PKF Fasselt Schlage auditors in Hamburg and Rostock will be joining auditors Warth & Klein Grant Thornton AG Wirtschaftsprüfungsgesellschaft on 1 October 2020 with nine partners and a total of around 100 colleagues.
They will join approximately 50 employees currently at Warth & Klein Grant Thornton Ag's Hamburg office, meaning that there will be more than 150 employees responsible for the North German market.
Expansion of market presence in Northern Germany
This change creates a win-win situation for both sides:
Warth & Klein Grant Thornton gains an established and successful partner through this merger and thus strengthening its presence in the North German market.
With the office in Rostock, the company is now represented at eleven locations in Germany with over 1,500 employees.
From the perspective of the North German teams at PKF Fasselt Schlage, joining forces with Warth & Klein Grant Thornton is the perfect way to meet the current challenges facing the industry. They will also benefit from the strength of an excellent international network.
The future Warth & Klein Grant Thornton equity partners Thomas Rauert, Lars Heymann and Thorsten Preisegger look forward to working together with the equity partners Cornelia von Oertzen, Hanno Hepke and Markus Paffenholz, already in Hamburg. Their extensive experience and outstanding expertise in client work make them a valuable addition to Warth & Klein Grant Thornton's portfolio.
Thomas Rauert, Partner at PKF, and Prof. Dr. Gernot Hebestreit, board member of Warth & Klein Grant Thornton, will be the heads of the Hamburg location with the Rostock office in dual leadership.
Another growth spurt for Warth & Klein Grant Thornton
Michael Häger, CEO of Warth & Klein Grant Thornton, is delighted with the merger: "This kind of access perfectly complements our growth strategy 2025 and offers many benefits for our clients as well as for our employees. Our culture and values and our multidisciplinary expertise in auditing and advising internationally active companies are an excellent blend. We complement each other perfectly, especially in the shipping, services and trade sectors. Together we will have a very strong position in Northern Germany in future."
There will be no changes on either side in client management and relationships, neither within the partnership or in personal responsibilities.
"We are expanding our service portfolio with the merger in order to best support our clients in dealing with the important issues that face them in the future. This means we are in a position to keep on growing sustainably in the long term. We offer our colleagues a first-class working environment and our clients a top-level company with excellent network contacts worldwide. Together with a strong partner, we will be able to successfully conquer industry challenges such as digitization, automation or personnel recruitment in an increasingly competitive market," emphasises Thomas Rauert.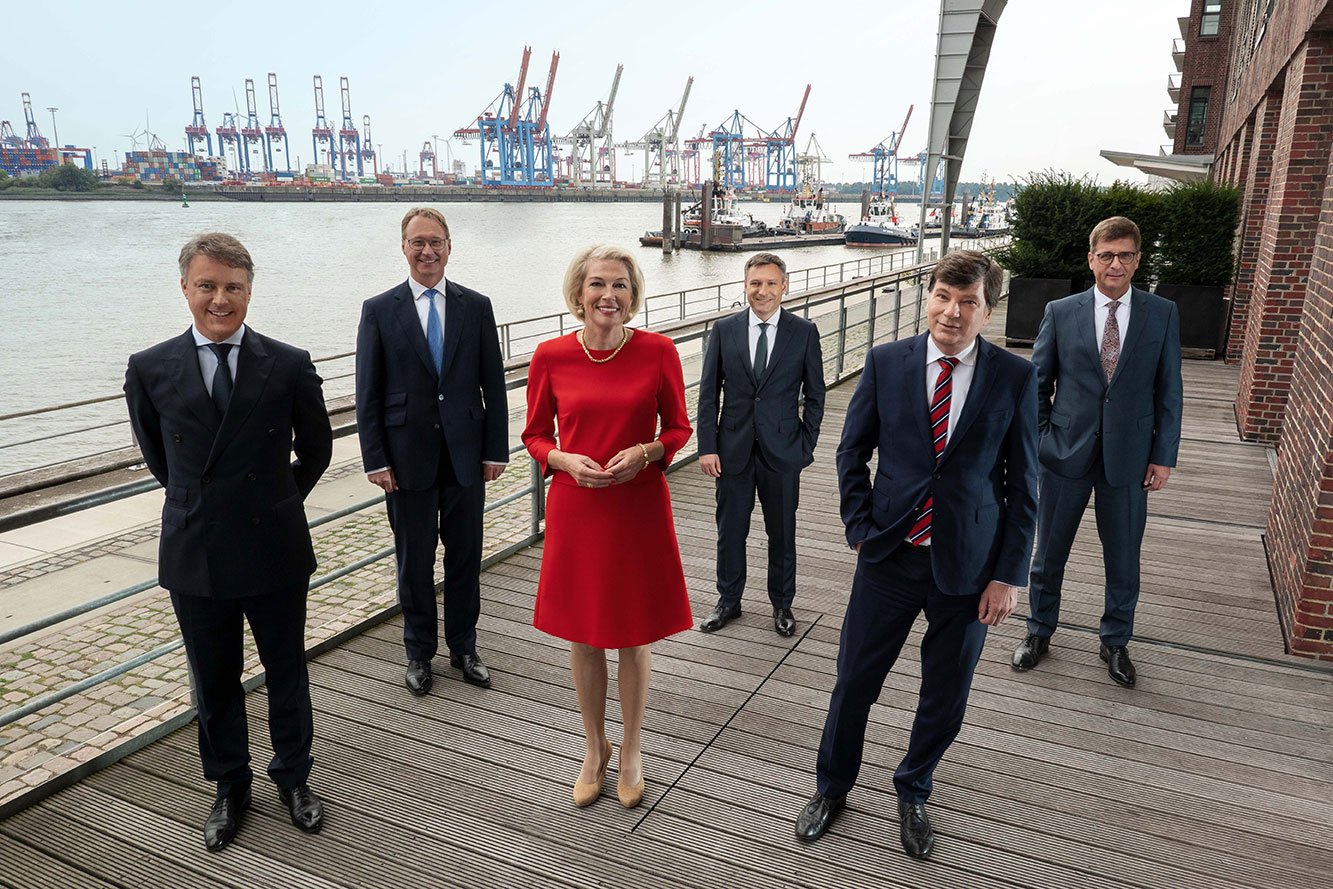 About Warth & Klein Grant Thornton:
Warth & Klein Grant Thornton is one of the ten largest auditing companies in Germany. The company provides consulting services worldwide through the Grant Thornton network with over 56,000 employees at more than 700 locations in about 140 countries.
In Germany, more than 1,400 employees at ten locations now serve not only listed companies but also large and medium-sized businesses. The Group's traditional areas of expertise are auditing and assurance, tax, legal, private finance, advisory and business process solutions.
About the North German offices of PKF Fasselt Schlage
The former North German PKF Fasselt Schlage offices can trace their history right back to the office of Dr. Schlage & Co. founded in Hamburg in 1928. The Rostock location was added immediately after German Reunification in 1990.
There are around 100 employees, including the nine partners, in Hamburg and Rostock. Auditors, tax consultants and lawyers make up 33 of that number. The locations have particular expertise in the shipping, trade and service sector. Notably, they are particularly active in auditing and consulting to various public sector companies in Rostock.
Contact person for any further enquiries:
Karl-Heinz Heuser
Heuser agency for strategy and communication consulting
Tel: + 49 (0) 221 397 503-50
Email: kh.heuser@heuser-kommunikation.de