Auditing increases the reliability of your company information for all decision-makers – thereby building credibility and trust.
Business consulting that works
Regardless of whether you run a business, an institution or represent a family office, top-quality tax advice is more important for success than ever. We offer...
We love responsibility and help you succeed
Legal cover for you and your company
So that digitalising your business is secure and successful.
IT assurance

Rapid technological change is a sign of our times.
Sustainable transformation for your business.
Rooted locally, connected globally.
The energy & natural resources sector is one of the most crucial to the German economy. Hardly any other industry is exposed to greater external pressure from politics and regulation. Companies have to manage a balancing act between keeping legal and sector-specific regulations, contributing to a climate-friendly economy, and creating a competitive business model. To be able to master all this, businesses need to be flexible, dynamic and adaptable. In an economically uncertain world, they have to be able to develop efficient strategies that match standards and regulations that are becoming ever more complex.
We possess many years of experience in the sector and a comprehensive understanding of developments in the industry and regulation. The main changes in the industry are more localness, intelligent networking, and a new focus on customers. Our experts are familiar with the trends of tomorrow and, together with you, will develop tailor-made solutions. We also consider ourselves advisers to small and medium-sized energy companies – whether municipal energy companies or renewable energy, from generation to transport, to trading, to sales and marketing.
In the area of energy & natural resources, we particularly cover the following areas:
Our solutions
Our industry experts offer you:
Audits according to German and international standards
Benchmark analyses
Drafting or plausibility checks of business plans
Development and implementation of appropriate control instruments
Analysis and optimisation of tied-up working capital
Valuations (businesses, assets and networks)
Transaction services
Restructuring reports
Advisory on cooperation arrangements
Assistance with compiling applications for concession tenders
Tax consultancy services
Financing advisory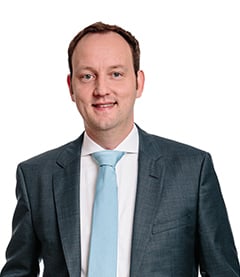 Your contact with us
Partner
Our awards
We're proud of the awards we've won. And we're just as happy that our clients give us top ratings! We're working hard to keep it that way. And that's a promise!