Auditing increases the reliability of your company information for all decision-makers – thereby building credibility and trust.
Business consulting that works
Regardless of whether you run a business, an institution or represent a family office, top-quality tax advice is more important for success than ever. We offer...
We love responsibility and help you succeed
Legal cover for you and your company
So that digitalising your business is secure and successful.
IT assurance

Rapid technological change is a sign of our times.
Sustainable transformation for your business.
Rooted locally, connected globally.
Hardly any other industry has been so dramatically changed in recent years by the ever-increasing use of the internet as the retail and consumer products industry. More and more consumers are using the internet to find out about a purchase before making a decision, and are enjoying the boundless possibilities of shopping online. This is changing distribution channels, market structures and business models. Against the backdrop of the existing competition of large retail chains and the ever-increasing pressure on prices from online retail, vendors in bricks-and-mortar retailing are trying to defend their position by improving the quality of their service and their cost efficiency. But the proportion of online sales continues to grow at a dramatic rate, nonetheless. For companies in the industry this means that to keep their place in the market they have to be flexible and act quickly in the face of high levels of pressure from the competition and the rapidly changing conditions.
Our strength lies in showing you quick and individualised solutions to mastering the digital challenges. Especially in the area of consumer goods, preferences, demands and consumer behaviour change rapidly. Our experts know the trends that are transforming the industry, and can show you a clear strategy to more growth. The internationalisation of the consumer goods market makes us your ideal partner – thanks to our seamless connection to the international Grant Thornton network, we're optimally equipped to offer you comprehensive services at globally uniform standards of quality, even for cross-border issues.
Our solutions
Our industry experts offer you:
Audits according to German and international standards
VAT advice on industry-specific particularities and internationalisation
Setting transfer prices between different companies
Valuations and due diligence for corporate transactions
Restructuring and reorganisation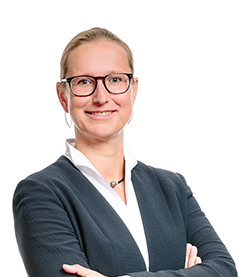 Your contact with us
Partner
Stefanie Nattkämper-Scholz
Our awards
We're proud of the awards we've won. And we're just as happy that our clients give us top ratings! We're working hard to keep it that way. And that's a promise!