Auditing increases the reliability of your company information for all decision-makers – thereby building credibility and trust.
Business consulting that works
Regardless of whether you run a business, an institution or represent a family office, top-quality tax advice is more important for success than ever. We offer...
We love responsibility and help you succeed
Legal cover for you and your company
So that digitalising your business is secure and successful.
IT assurance

Rapid technological change is a sign of our times.
Sustainable transformation for your business.
Rooted locally, connected globally.
Our advisory services for hotel real estate comprise audit & assurance, tax and legal. We create individual teams for your hotel project, which work together on an interdisciplinary basis across our locations. For activities beyond this, we have been closely collaborating for many years with a recognised consulting firm in the hotel industry.
Take advantage of our services
We offer comprehensive advice on the planning and structuring of new hotel projects, including forecast calculations and profitability calculations. Whether acquisition, ongoing operation or the sale of hotels – we'll advise you in every phase of your project. We'll assist you with restructuring or transactions and completing them successfully. With the help of our various service lines, we offer individually customised solutions for hotel properties.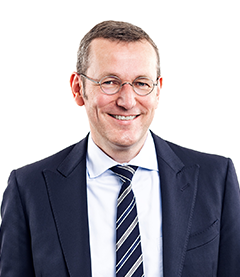 Your contact with us
Partner
Our solutions
Audit & assurance
Audits of financial statements and consolidated financial statements
Reviews
Compilation of annual financial statements & consolidated financial statements
Accounting-related advice
Specific audit and consultancy services
Other assurance services for stakeholders
Tax
Tax planning and implementation in hotel lease and management contracts
Transaction and restructuring services
Tax and financial due diligence for hotel transactions
Accounts and bookkeeping
Ongoing tax advisory for hotel operators
Assistance with tax audits
Legal
Hotel-specific contracts
Legal advice on corporate structuring
Copyright and trademark law
Transactions (purchase agreements, NDAs, LOIs, DD, fact books)
Reorganisation and restructuring
Legislation governing architects ('HOAI')
Contracts to produce a work/warranty law
Contracts for the pre-opening phase (employment, marketing and acquisition contracts for FF&E/SOE)
Our awards
We're proud of the awards we've won. And we're just as happy that our clients give us top ratings! We're working hard to keep it that way. And that's a promise!