Audit & Assurance

Home
Audit & Assurance
Your application for limiting the EEG-surcharge in difficult times
BAFA: COVID-19 pandemic is force majeure.
Bookkeeping and financial accounting, annual financial statements, consolidated and management reports – with our expertise you and your business are in good hands. Let us advise you. Or let us assist you directly.
We can be your back office for ongoing accounting. And based on this, we'd be glad to compile your financial statements, under both IFRS and German commercial law (HGB). With your accounts as the basis, that's easy! For consolidated and management reports, we can compile your results on the period basis you would like.
Our services
We understand our clients and our job. We find the right solution for every challenge you face.
Accounting
We will set up your bookkeeping and post your records and transactions according to the principles for the proper keeping and retention of books, records and documents in electronic form and for data access (GoBD).
As required, we can also take on your accounting with the banks, organise your payment transactions and supervise the entire area of accounting. We'd also be happy to take on fixed assets management for you (including inventory, additions and disposals).
In addition, our service also includes the auditing of travel expense accounting and logbooks.
Financial statements
We create annual financial statements (balance sheet, income statement, etc.) by first making a draft. The financial statements (including all appendices) under German commercial law (HGB) or IFRS or are then finally prepared in step two. We can also create local GAAP upon request.
Based on the financial statements, we will calculate tax provisions and deferred taxes. We will also deliver everything you need to publish your financial statements and to meet your publication duties.
Consolidated and management reporting
We will produce monthly, quarterly or annual consolidated and management reports (HGB, IFRS, local GAAP) and actively support you with managerial accounting. We also deliver deviation analyses for projects as well as cost accounting and accounting for contribution margins. In doing all this, we follow your specifications and include the figures in your reporting standards.
We will make available to you all the analyses and key figures you need to monitor and control your business quickly and easily. We'll assist you with business planning and deliver budgets and financial plans to make your decisions easier.
Your contact with us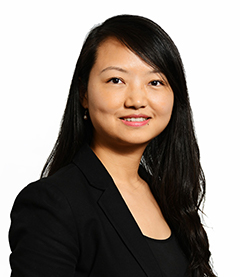 Our awards
We're proud of the awards we've won. And we're just as happy that our clients give us top ratings! We're working hard to keep it that way. And that's a promise!