Auditing increases the reliability of your company information for all decision-makers – thereby building credibility and trust.
Business consulting that works
Regardless of whether you run a business, an institution or represent a family office, top-quality tax advice is more important for success than ever. We offer...
We love responsibility and help you succeed
Legal cover for you and your company
So that digitalising your business is secure and successful.
IT assurance

Rapid technological change is a sign of our times.
Sustainable transformation for your business.
Rooted locally, connected globally.
German companies in India – what you need to know on entering the market
Brexit in particular has caused the Indian and German economies to grow together more closely. Great cultural differences always characterise European-Asian collaboration, but more connects India with Germany than first meets the eye. The great benefits of India as a place for doing business are surely its status as a democracy and its openness to the world and technology.
Key points in brief
The legal conditions for companies differ. We'll help you with founding and entering the Indian market in a way that's legal secure.

India has a rich and complex business culture. Mastering the etiquette is crucial and a key to success. With us you can overcome the cultural hurdles.

In India, networking has a particular value. We have contacts in all industries, and with the authorities and courts.

Indian employment contracts, wages and salaries, working times, working conditions and workers' rights have to be observed. The family is of great importance in India. We provide assistance with all the legal issues concerning employment.
Over the years, many partnerships have developed in the economic and technological spheres between Germany and India. India is a highly interesting market to the German economy and increasingly to German mid-market companies as well. And conversely, too, Indian companies are becoming ever more important to the German economy. After all, with its continuous growth rate, India will in the future be one of the largest economies and markets in the world. This aspiring country has significant economic and entrepreneurial potential.
India – skilled workers and English skills
With its size and population in its dynamics, global connections and resources, India offers German companies the ideal conditions for accelerating and supporting international growth. The constant demand in Germany for qualified workers is well supplied by the large pool of experienced professionals, talented young people and the widespread English-speaking population in India. Among other things, these factors have in recent years led to German businesses continually increasing their investments in India.
Challenges and solutions
There are, of course, challenges awaiting German companies in becoming involved in India. The greatest of these are the cultural differences. The legal and administrative systems differ, just like the business practices. The key here is acting with know-how and tact. The global Grant Thornton network offers profound knowledge and understanding of the Indian culture. Our particular strength lies in collaborating on an equal footing. In our global network, we offer German companies the best advice and assist them comprehensively with their business activities in India.
We're there when you need us and provide advisory in the following areas:
Founding companies, transactions, purchases and restructuring

Tax and legal issues, regardless of the area, including on subsidies

Reporting for Indian government administrative bodies

The use of services (bookkeeping, payroll accounting, etc.)

IT issues like data security, cyber compliance and e-discovery

Planning, documenting and developing prices structures

Financial statement audits according to Indian and international standards and audit-related services.
Get in touch without any commitment on your part.
Are you planning to venture into the Indian market? Or are you already doing business there? Do you, as a German business, need advice on the best way to do business in India? Our contact Akshay Deshraj has excellent contacts in Indian business circles and the relevant institutions. Take advantage of his expertise and feel free to contact him with your questions with no commitment.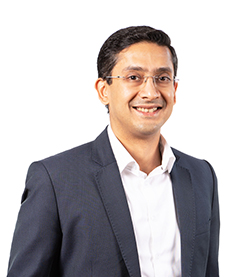 Your contact with us
Partner
Our awards
We're proud of the awards we've won. And we're just as happy that our clients give us top ratings! We're working hard to keep it that way. And that's a promise!